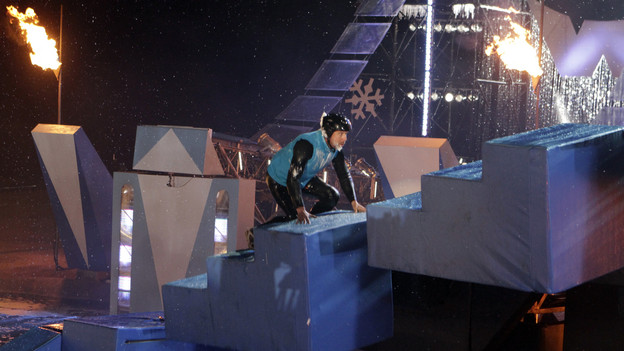 The Icy Stairway From Hell was an obstacle that was first introduced in Season 4, Episode 1, Winter Wipeout. The obstacle was very difficult due to the constant's movement, the random intervals from the stairs, and high jumps. The stairway is considered to have 5 ft on each stairway and the maximum was the nearly flat stair 20 ft into the air.
Ad blocker interference detected!
Wikia is a free-to-use site that makes money from advertising. We have a modified experience for viewers using ad blockers

Wikia is not accessible if you've made further modifications. Remove the custom ad blocker rule(s) and the page will load as expected.